On 8 March the last live session of the ERFAN online vocational training course titled "Contagious Bovine Pleuro-Pneumonia: overview of the disease" took place.
The training had the purpose to update on different aspects of the disease as Clinical symptoms, as Pathological lesions; laboratory diagnostic, Microbiological isolation and typing of Mycoplasma mycoides subsp mycoides (Mmm), Molecular detection and typing of Mmmincluding genomic data interpretation (Bioinformatics) and control of the disease.

The course was realised thanks to the scientific support of the OIE Collaborating Centre for CBPP at IZSAM, under the scientific supervision of Dr Massimo Scacchia and Flavio Sacchini, and of the OIE Reference Laboratories for CBPP in Gaborone with Dr Chandapiwa Marobela Raborokgwe and Dr Leruo Keokilwe.
Thanks to Dr Katiuscia Zilli and Dr Cesare Cammà, Dr Massimo Ancora and Dr Iolanda Mangone, from the department Research and Development – Bioinformatics at IZSAM, for the valuable support and engagement.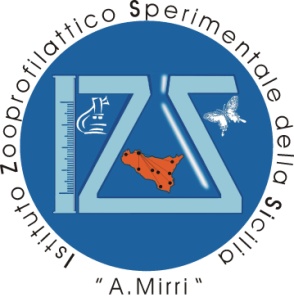 The course saw as well the active involvement of the OIE Reference laboratory for Contagious Agalactiae at IZSSI, with Dr Guido Ruggero Loria and the Tanzania Veterinary Laboratory Agency with Dr Geoffrey Mukka.
Participants were from National Veterinary Laboratories and Veterinary schools of all over African continent: Algeria, Angola, Botswana, Egypt, Ethiopia, Libya, Mauritania, Morocco, Mozambique, Namibia, Senegal, South Africa, Tanzania, Tunisia, Zambia, and Zimbabwe.
Given the particular historical period we are living in, this new approach proved to be an excellent opportunity for ERFAN partners to share knowledge and experiences relates to specific topics.