The purpose of the annual Activity Report is to communicate the results achieved by the ERFAN network according to three pillars.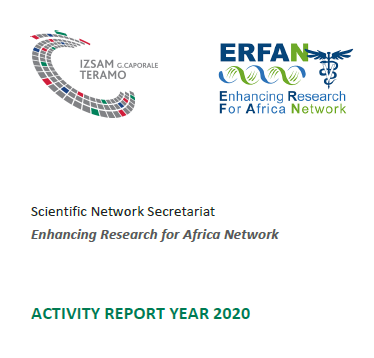 This document details achievements and initiatives taken in 2020. It also outlines future perspectives, in order to in order to reach objectives defined.
For more details, please click on the document below: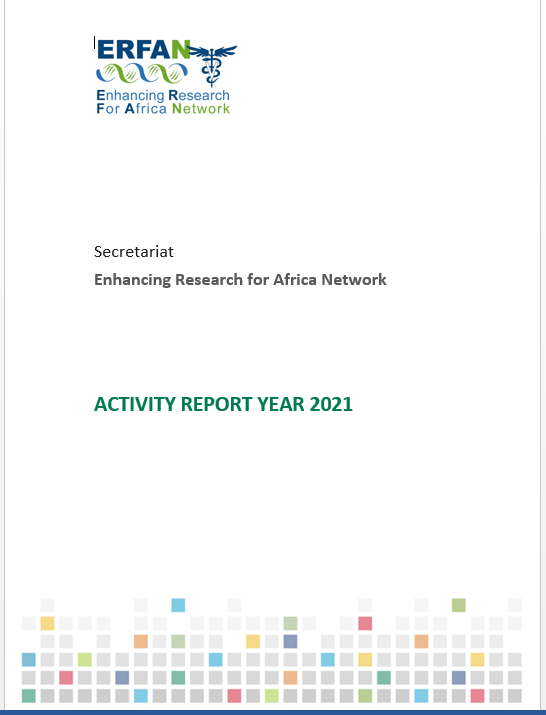 This annual Report presents the overview of the ERFAN progress towards its goals.
Despite the ongoing Covid19 health emergency, ERFAN implemented actions aimed at strengthening scientific cooperation between Italy and Africa in human/animal health and food hygiene.
Through innovative tools, ERFAN partners carried out during 2021 training and research activities in order to guarantee equal opportunities for development and growth for partners involved.
For more details, please click on documents below: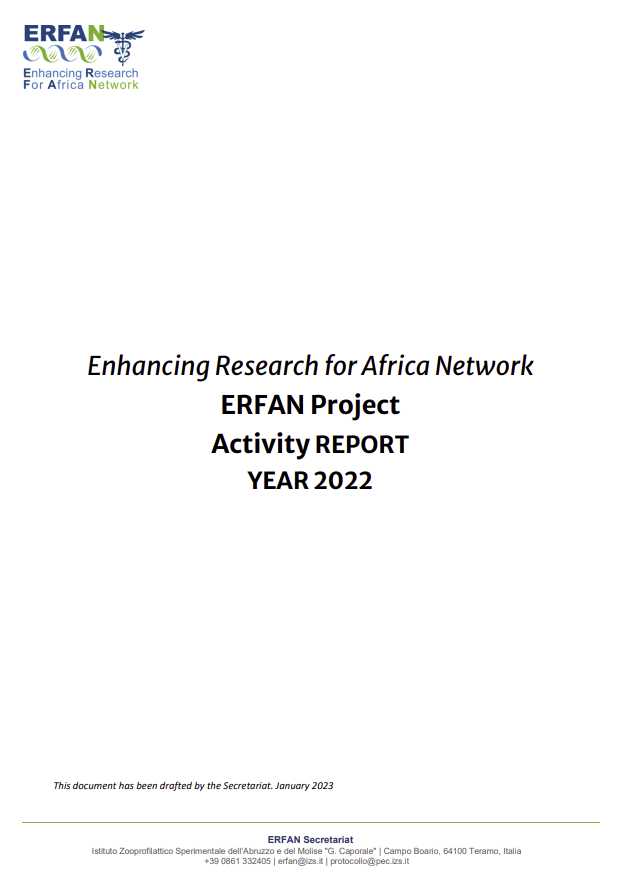 This document contains the activities implemented in 2022 by the ERFA Network.
The fruitful and inclusive collaboration between all network partners is emphasised, on the basis of which the results would not have been achieved.