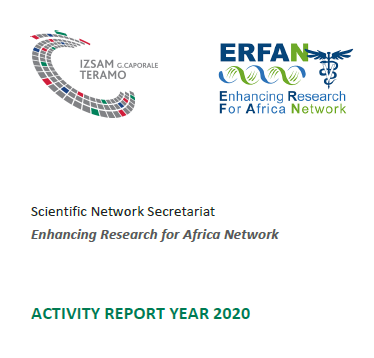 The purpose of the activity report is to communicate the results achieved by the ERFAN network in relation to the three pillars (improving diagnostic capacity, capacity building through training and technology transfer and capacity building through research programs).
For more details, please click on the document below:
https://www.erfan.it/wp-content/uploads/2021/08/ERFAN-Activities-2020.pdf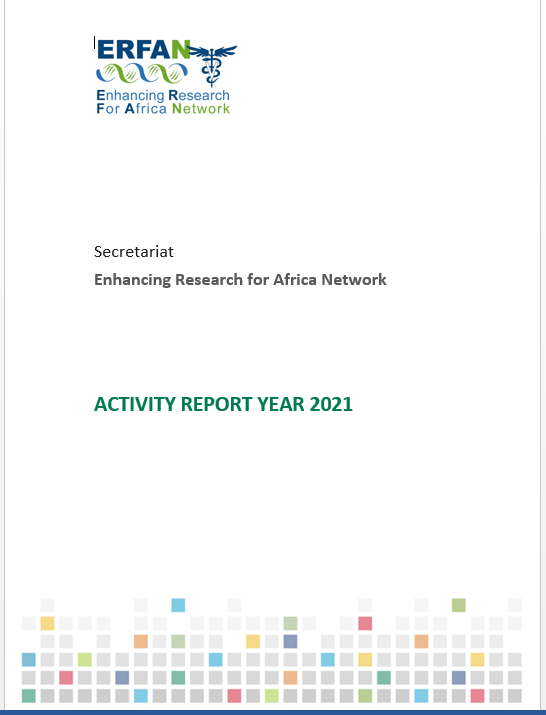 This annual report presents the overview of the ERFAN progress towards its goals.
Despite the ongoing Covid19 health emergency, ERFAN implemented actions aimed at strengthening scientific cooperation between Italy and Africa in human/animal health and food hygiene.
Through innovative tools, ERFAN partners carried out during 2021 training and research activities in order to guarantee equal opportunities for development and growth for partners involved.
For more details, please click on documents below:
English version https://www.erfan.it/wp-content/uploads/2022/03/ERFAN-Activity-Report-2021.pdf
French version https://www.erfan.it/wp-content/uploads/2022/03/ERFAN-Rapport-dactivite-2021.pdf