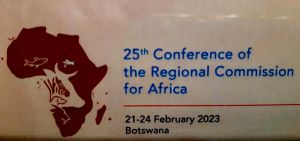 A delegation from the IZS of Teramo, led by the Director general, Dr Nicola D'Alterio, attended the 25th Conference of the WOAH Regional Commission for Africa, held in Gaborone from 20 to 24 February 2023, at the Grand Palm conference hall. As WOAH Expert and member of ERFAN Secretariat, Dr Massimo Scacchia was invited to speak about ERFAN as part of the continuity and support for WOAH-funded twinning projects.
It was the favourable opportunity to discuss integrated and shared planning with 40 WOAH delegates for Africa, international animal health experts and the Ethiopian Minister of Agriculture SE Dr Fikru Regassa.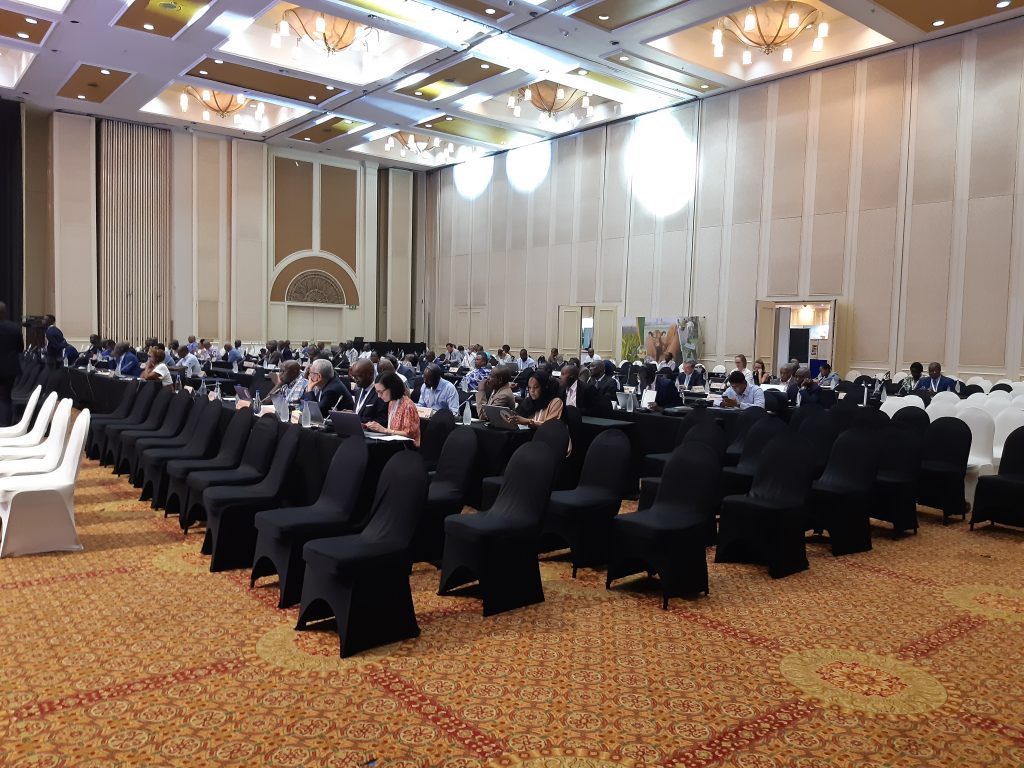 The aforementioned event was opened by HE President of Botswana, Dr Mokgweetsi Masisi. The key participants include: Hon. Ministers in charge of Agriculture and livestock; Y. E. Dr Monique Eloit, Director General of the World Organization for Animal Health (WOAH); Y.E. Mr. Elias M. Magosi, Executive Secretary of SADC; Dr. Nick Nwankpa, Interim Director of AU-IBAR; Y. E. Dr Mabela Honore N'Lemba, President, WOAH Regional Commission for Africa and WOAH Delegate of the Democratic Republic of the Congo; Y. E. Dr Hugo Federico Idoyaga Benítez, President of the WOAH World Assembly of Delegates and WOAH Delegate of Paraguay; Representatives from RECs; CVO/WOAH Delegates from Member States; Representatives from Veterinary Education Establishments and several Experts.