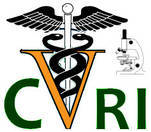 From 26 to 29 July, the meetings on Contagious Bovine Pleuropneumonia and Anthrax took place at the Central Veterinary Research Institute (CVRI) in Lusaka.
Contagious Bovine Pleuropneumonia (CBPP) is one of the most important cross-border animal diseases. A regional approach is required to control and eradication it. A constant exchange of information and collaboration between veterinary services and diagnostic laboratories in the region is needed. CBPP is one of the main animal health priorities for the countries participating in the ERFAN Working Group (WG).
The objective of this meeting was to foster dialogue between the member countries and maintain a collaboration network beween the National Veterinary Laboratories supported by the WOAH Reference Laboratories (RLs) for CBPP in Gaborone and Teramo. The opportunity was taken to present the Institute of Foggia, as Italian centre of excellence on Anthrax, and to verify future scientific collaborations between ERFAN partners.
The meeting was attended by 30 technicians from Mauritania, Senegal, Sudan, Ethiopia, Angola, Namibia, Botswana, Zambia, Tanzania and Italy.
The event was opened by H.E. the Italian Deputy Ambassador in Lusaka, Dr. Elisa Brandi, who outlined the key role played by veterinary medicine in achieving the Sustainable Development Goals.
The opening meeting was also attended by Dr Anna Songolo, as Permanent Secretary of the Ministry of Livestock and Fisheries, by Dr Tenzin Tenzin representing the WOAH Sub-Regional Office in Gaborone, by Dr Geoffrey Muuka, as Director of Zambia Veterinary Services and Dr Fredrick Banda, Director of CVRI.
The three-day discussion led to share the epidemiological situation of CBPP in the countries involved in the ERFAN WG and to define a road map for the ERFAN CBPP WG regarding the improvement of diagnostic methods, organisation of ring tests, training needs and the opportunity to submit joint project proposals to international donors.
Same results were achieved by the Working Group on "Anthrax", coordinated by Dr Domenico Galante from the IZS of Foggia.
The participants agreed to meet, for the second onsite meeting, in eight months' time at the Animal Health Institute in Sebeta, Ethiopia.