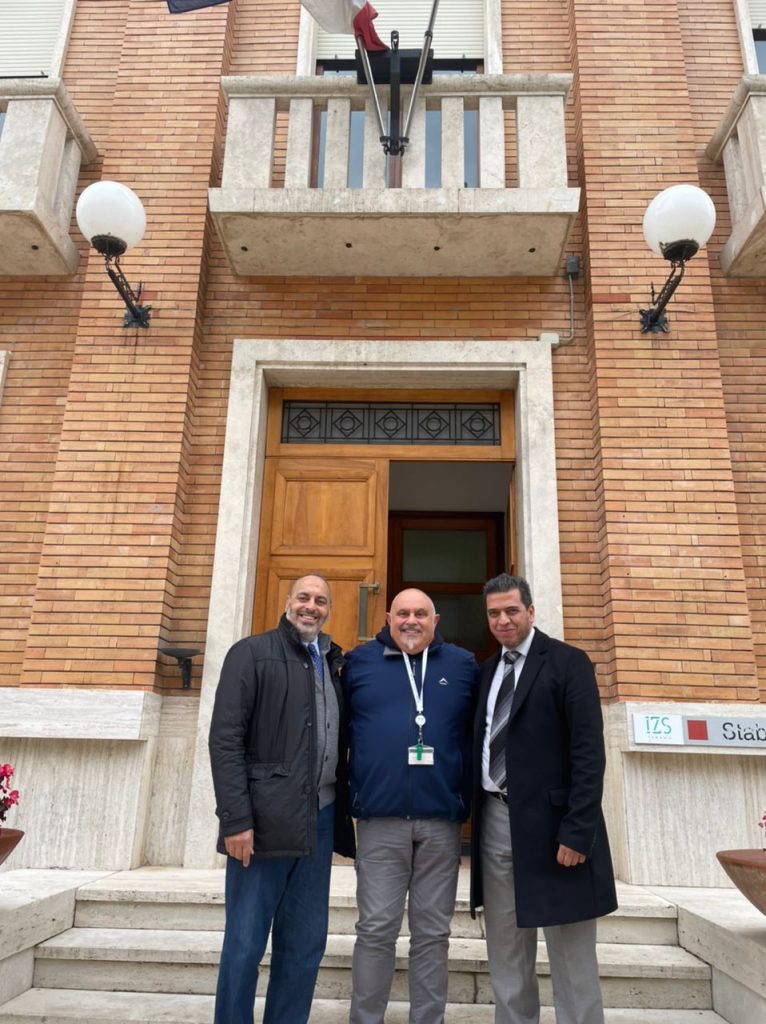 On 1 December, two professors from the University of Tripoli visited the Institute in Teramo to discuss ongoing and future scientific cooperation between the Libyan University and the IZS of Abruzzo and Molise, as part of the ERFAN network activities.
The Libyan guests were received by the Director General Nicola D'Alterio, who confirmed the Institute's interest in strengthening bilateral relations and the need to continue along the path of scientific cooperation on topics of common interest.
Ibrahim Eldaghayes, Professor of Virology and Head of the Department of Microbiology and Parasitology, and Professor Ehab Sharif of the Department of Poultry and Fish Diseases Faculty of Veterinary Medicine at the University of Tripoli, discussed with their colleagues from the Institute especially on the monitoring of some transboundary diseases through the study of migratory birds and their ectoparasites, and on the study of environmental contamination in the Mediterranean through bio-indicators. With regard to this second topic, Federica Di Giacinto from the Centre for Water Biology presented the activities of " Sea Cucumbers as Environmental Bio-Indicators to Determine the Health of the Marine Environment of some Libyan Coasts ": a project financed by the ERFAN network that has helped to strengthen relations between the Libyan partner and the Teramo IZS.
Other topics such as food hygiene/food safety and vector-borne diseases also encountered particular interest from the Libyan professors.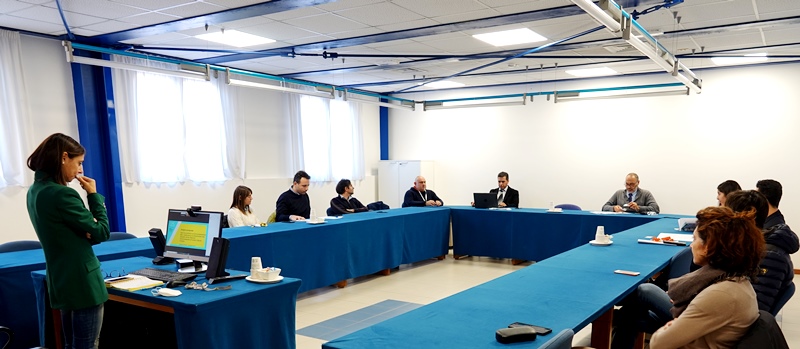 The meeting was attended for the IZS by Giuseppe Aprea, Shadia Berjaoui, Laura De Antoniis, Guido Di Donato, Federica Di Giacinto, Elisa Mancuso, Daniela Morelli, Giuliano Garofolo and Massimo Scacchia, Head of Research, Development and Cooperation in International Relations at the Institute.