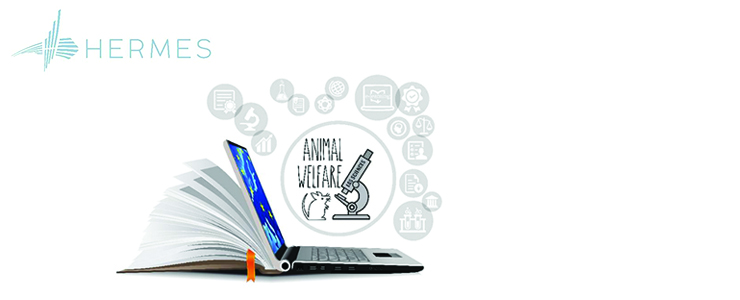 IZSAM is the lead partner of the Harmonisation & Recognition of LAS (Laboratory Animal Science) education and training in Member States (HERMES) project which can rely on a broad partnership composed of Istituto Superiore di Sanità (Italy), Universidad de Murcia (Spain), Swedish University of Agricultural Sciences (Sweden), the Greek Ministry Hellenic Agricultural Organization – HAO-DEMETER (Greece), VETerinary Continuous Education in Europe (VETCEE) an independent organisation based in Brussels which represents a joint initiative of the main European Veterinary Associations and UDANET (Italy).
The project, funded by the European Erasmus+ Programme, aims at the creation of strategic partnerships for vocational education and training in Europe.
The project focuses on the generation of results at multiple levels of impact, from a higher free movement of competent personnel in the EU Member States (MS) – one of Erasmus's priorities – to a highest, and most widespread, training quality in the framework of Laboratory Animal Science (LAS).
The course, provided for free and in English language, is structured in learning outcomes (Units) that facilitate the assessment, validation and recognition of the acquired skills.
The project is addressed to 1000 European-level graduates or post-graduates who work or are interested in working in LAS. The specific requirements for participation, as well as the application procedures, can be found in detail in the call published on the HERMES project website available at the link: www.hermes4las.eu/call-for-applications-e-learning-course/
The enrollment phase will end on 16 October 2020, the start of training activities is scheduled for 12 October 2020: ECM credits will be issued for Italian learners. For further information, please contact the HERMES project team at hermes@izs.it.