ERFAN, acronym of Enhancing Research for Africa Network, is a scientific Network of African and Italian Veterinary Institutions providing a common framework to ensure joint response to global challenges in the areas of animal/human health, food hygiene and environment protection. ERFAN constitutes a valuable platform to build up a fruitful collaboration between the African countries and Italian Institutions towards the achievement of Development Sustainable Goals. It seeks to serve as an incubator and accelerator to connect projects at regional level, connecting individuals, resources, expertise, knowledge, technologies and opportunities in economic terms.
Mutual development and growth, information sharing, equal accessibility to financial resources: these the guidelines for long-term sustainability of scientific cooperation activities between Africa and Italy.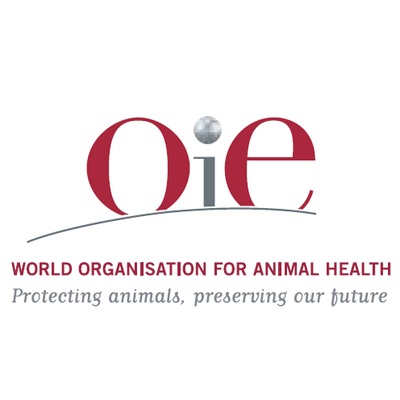 The World Organization for Animal Health (OIE) finances ERFAN over a period of four years. The financial support meets the need to promote research programmes and training activities on animal health and welfare and food security, from a partnership perspective. The OIE's financial resources assigned to the ERFAN contribute to collect, analyse and disseminate veterinary scientific information, ensure transparency in the global animal disease situation, encourage international cooperation in the control of animal diseases, improve the resources of African Veterinary Services and to improve food safety and animal welfare worldwide.
MISSION
The mission of ERFAN is to establish a regular and structured system of dialogue and collaborations between Africa and Italy.
STRATEGIES
The development of relationships in science, technology, research and innovation in veterinary public health and food security between Africa and Italy is key principle leading ERFAN multilateral initiatives working on global challenges.
The strengthening of the partnership between the ERFAN members aims to build mutual trust strongly correlated to the mutual benefit. The principle of co-development will foster cooperation based on mutual agreement and will allow to extent the scientific capabilities, knowledge and technology to all ERFAN members. The scientific knowledge is a social good and, as such, permits to advance individual wellbeing, ensuring access to equal opportunities for growth.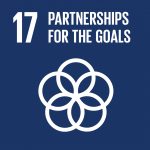 ERFAN supports the achievement of the Sustainable Development Goals (SDGs), adopted by all United Nations Member States in 2015 as a universal call to action to end poverty, protect the planet and ensure that all people enjoy peace and prosperity by 2030. First, ERFAN meets the SDG 17 "Partnerships for the goals".
Specifically:
the target 17.6: "Enhance North-South, South-South and triangular regional and international cooperation on and access to science, technology and innovation and enhance knowledge sharing on mutually agreed terms";
the target 17.16 "Enhance the global partnership for sustainable development, complemented by multi-stakeholder partnerships that mobilize and share knowledge, expertise, technology and financial resources, to support the achievement of the sustainable development goals in all countries, in particular developing countries";
the target 17.17 "Encourage and promote effective public, public-private and civil society partnerships, building on the experience and resourcing strategies of partnerships"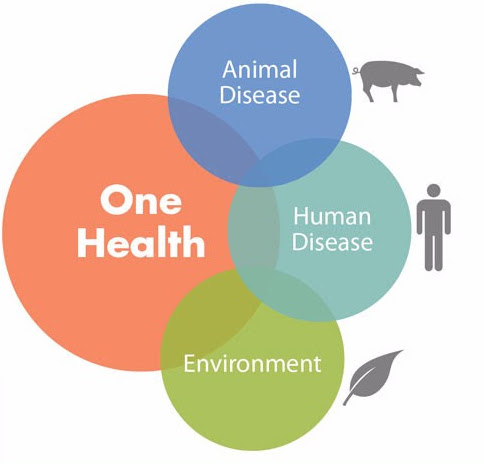 A multidisciplinary approach is adopted in order to implement integrated and coherent research activities with mutually self-supporting themes to which the members Institutions are fully committed. ERFAN embraces the "One Health approach": a multidisciplinary and multisector collaboration helps us to better understand the connections and interactions between human, veterinary, farming strategies and climate change, and to promote an effective common response to global challenges.
The success of the Network depends on the ability to ensure constant and regular communication, the dissemination of information on a large scale and the involvement of all stakeholders. ERFAN implements activities based around knowledge pooling, skills and facilities sharing, equipment and datasets, student and expert exchanges, development of programmes of joint research, co-publication of scientific works.
OBJECTIVES
The overall objective is to create a critical mass of researchers and experts on veterinary public health and food security, meaning to strengthen communication with national and international scientific community.
The specific objectives are:
promoting human, animal and environmental health;
harmonizing approaches for disease detection and prevention;
providing scientific information and sharing data and best practices;
developing effective emergency responses;
encouraging strategic leadership, streamlined coordination, and an inclusive approach to partnership;
coordinating and integrating specialised knowledge;
drafting relevant diagnostic protocols and reports for competent Authorities;
fostering agreements between ERFAN partners, meaning promoting scientific cooperation and collaboration;
improving laboratory performances of Veterinary Institutions involved;
identifying research needs and gaps.
TOOLS
ERFAN is built around three pillars:
Technical support to ERFAN partners through networking activities
Capacity building through training and technology transfer
Capacity building through research programs

ERFAN emphasizes networking activities for maximizing efforts to achieve sustainable levels of growth. ERFAN is an inclusive community of scientists and public health experts addressing mutual challenges related to global health, food safety and environment. ERFAN provides a system of sharing information, research proposals, technologies and services between individuals and groups of researchers for a common growth. ERFAN encourages regularly inter laboratory test comparisons between the laboratories to verify their ability to deliver accurate testing results.
ERFAN supports training activities on Equipment Calibration, Validation of Standard Procedures, Reference materials, production and certification, Ring trials organisation, Biological Bank Organisation, Biosafety procedures. Following specific requests from African partners, the training may also cover innovative and self-sustainable diagnostic methods. All training activities are carried out using, in most cases, local knowledge and expertise. The ERFAN approach, named "Widespread Laboratory", allows the African colleagues, in the case of "latest generation" diagnostic methods , to use structures, reagents, staff and equipment, free of charge, wherever they are available.
ERFAN supports collaborative quality research programs. Collaborative and interdisciplinary research approaches enhance both the use of research and increase the amount of research relevant to end users.
RESOURCES
Meetings (Regional and General) and Workshops (Working groups) are the main resource used to achieve targets set by the ERFAN. Conferences are a great opportunity to start building the scientific network, which can yield benefits in the form of collaborations, information sharing and activity dissemination, involvement of all the stakeholders, coalitions, strategic alliances, strategic co-funding, public private partnerships, collective impact initiatives, monitoring and evaluation, outcomes and outputs.
Annual general meetings (AGMs) are held once a year in accordance with a network's constitution.
Annual regional meetings, concerning North Africa and sub-Saharan Africa, (ARMs) provide for regional updates concerning projects, research activities and future programmes.
Annual meetings of the working groups (AWGMs) provide domain specific and focus on discussion or activity around a specific subject area, defining duties and responsibilities of the coordinators as facilitators with respect to the group's activities.
Scientific conferences are conceived usually as milestones. The attainment of intermediate objectives and quality objectives is examined, the atmosphere in the team is discussed and the next steps forward are planned. Workshops are a marker that map forward movement in ERFAN project. Meetings act as signposts helping ensure us stay on track.
Expected outcomes
Laboratory procedures according to the OIE standards;
Reference material, as reagents, used in the diagnosis and control of the Working Groups topics, in accordance with OIE requirements;
Scientific and technical studies in collaboration with other ERFAN partners;
Submission of research projects proposals by attending the international calls;
Identification of training needs and organisation of traditional and distance Learning;
Organization of General, Regional and Working Group meetings once a year;
Implementation of ERFAN projects funded by national/international donors;
Publishing of scientific data relevant to the Working Group topic;
Submission of the Poles of Excellence as "OIE Reference Centre" to be presented to the OIE
RESULTS
Improving economic conditions in most of Africa and boosting trade among African countries and Italy
Improving health of vulnerable communities in African and ensuring health conditions in Italy
Strengthening institutional relations between Africa and Italy