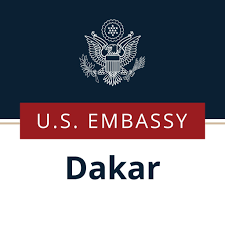 Request for Proposals: University Partnerships Initiative
The Public Diplomacy Section (PDS) of the U.S. Embassy in Senegal requests proposals for funding for its University Partnerships Initiative.
The proposals carry out a program focused on strengthening existing ties and fostering new collaborations between U.S. and African universities. Project activities must take place in Senegal and the United States and be directed primarily at Senegalese audiences/participants.
The Public Diplomacy Section encourages proposals from:
• Registered not-for-profit organizations, including think tanks and civil society/nongovernmental
organizations with programming experience
• Individuals
• Non-profit or governmental educational institutions. For-profit or commercial entities are not
eligible to apply.
• Public universities from Senegal and the United States of America.
Focus areas:
• Promote partnerships with U.S. higher education institutions
• Establish Senegalese or Bissau Guinean student and faculty exchanges, including in-person and
virtual exchange opportunities
• Facilitate joint research, especially in agriculture, entrepreneurship, creative industries, food
security, and STEM
• Provide training and transfer skills in all aspects of university education through subject matter
exchange programs
• Explore public-private partnerships, with an emphasis on commercialization, technology transfer,
and job creation.
Deadline for Applications: May 2, 2023.
For more information on this Notice, please visit U.S. Embassy Dakar Notice of Funding Opportunity.