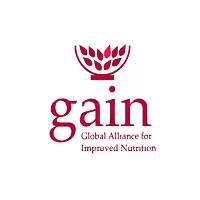 REQUEST FOR PROPOSALS: ANALYSIS OF ANIMAL WELFARE STANDARDS FOR POULTRY, CATTLE AND AQUACULTURE VALUE CHAINS IN SUB SAHARAN AFRICA AND DEVELOPMENT OF ANIMAL WELFARE INVESTMENT POLICY
The Global Alliance for Improved Nutrition (GAIN) is pleased to announce the Request for Proposals for analysis of animal welfare standards for poultry, cattle and aquaculture value chains in sub Saharan africa and development of animal welfare investment policy.
The Nutritious Foods Financing Facility ('N3F'), comprising Fund and Technical Assistance Facility, is a unique program developed by GAIN that aims to support small-to-medium-size enterprises (SMEs) that provide nutritious safe foods to local consumers in Sub-Saharan Africa (SSA). It thereby supports GAIN's overall goal to advance nutrition outcomes by improving the consumption of nutritious and safe food for all people, especially those most vulnerable to malnutrition. N3F is a pioneering, nutrition-focused investment facility developed to scale up affordable nutritious foods and increase access among vulnerable consumers in SSA.
The successful applicant shall provide the following services:
Produce an in-depth analysis of the animal welfare policy and regulatory framework in Kenya, Mozambique, Ethiopia, Uganda, Rwanda, Tanzania, Benin, Nigeria, Mali and Guinea for poultry, cattle and aquaculture industries. This will be summarized in a succinct overview and comparison report.
Develop a poultry, cattle and aquaculture animal welfare policy for N3F, outlining required minimum animal welfare standards that the SME will need to comply with.
For more information, visit Analysis of Animal Welfare Standards.