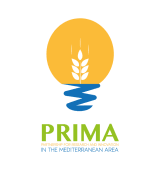 PRIMA 2023 Call is Open to Applications. THEMATIC AREA: Water Management
The PRIMA foundation launches a call for proposal to develop wastewater treatment and reuse approaches in connection with nutrient and energy recovery and cost-effective design solutions for managing and minimising micro-pollutants.
Topics to consider include:
Demonstrate the feasibility and limits of circular nutrient management by recovering and recycling nutrients from (agricultural, urban, and industrial) wastewater and sewage sludge to prevent them from entering aquatic environments and lower the need for traditional fossil-based fertilisers
Upgrade of wastewater treatment plants to better trap micro-pollutants and micro-plastics and improve conditions for increasing water reuse and better management of sewage sludge
Optimise the energy consumption of the sector and encourage the uptake of energy efficiency technologies leading to energy savings and reduction of Greenhouse Gas Emissions
Strengthen the uptake of digital solutions for permanent tracking of potential pollutants at the inlet and outlet of the wastewater facilities • Plan a surveillance system for COVID-19 in large wastewater treatment plants as a rapid and reliable source of information on the spread of current and future variants of the virus and other emerging pathogens
Involve national, regional and local authorities, industry, farmers and consumers in the analysis of governance options and costs of improved access to sanitation in Mediterranean countries

Proposals should perform these tasks using a business model that guarantees the functioning of the network and its services beyond the lifespan of the project.
For more information, please visit IA Water Management