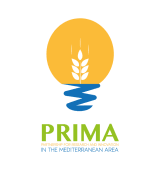 PRIMA 2023 Call is Open to Applications. THEMATIC AREA: Farming systems 
The PRIMA foundation launches a call for proposal to galvanize sustainable solutions for land restoration and drought resilience to restore soil health in Mediterranean drylands in collaboration with the EU Mission 'A Soil Deal for Europe.'
The objective of this call is very much aligned with the conclusions of the UNCCD 15th session of the Conference of the Parties | UNCCD. Many areas of the Mediterranean Basin are classified as drylands22, with one-third already showing signs of desertification and likely to be more impacted in the coming years.
Desertification is accelerated and exacerbated by climate change (long drought periods), leading to the loss of vegetal cover and fertility of the soil, making these areas increasingly unsuitable for agriculture.
The call supports the deployment of measures and practices adapted to biophysical and socio-economic conditions in the Mediterranean region to restore degraded natural resources and their ecosystem functions.
Proposals should scale up existing local knowledge and/or propose practices already tested at a research scale in the Mediterranean region to restore soil health on degraded lands capitalising on agroecological practices. The use of species, varieties and breeds, previously or de novo generated by classic and novel breeding techniques and better adapted to local climatic conditions with minimal watering/inputs and generating incomes and food for the local holders are strongly encouraged.
For more information, please visit IA Farming systems