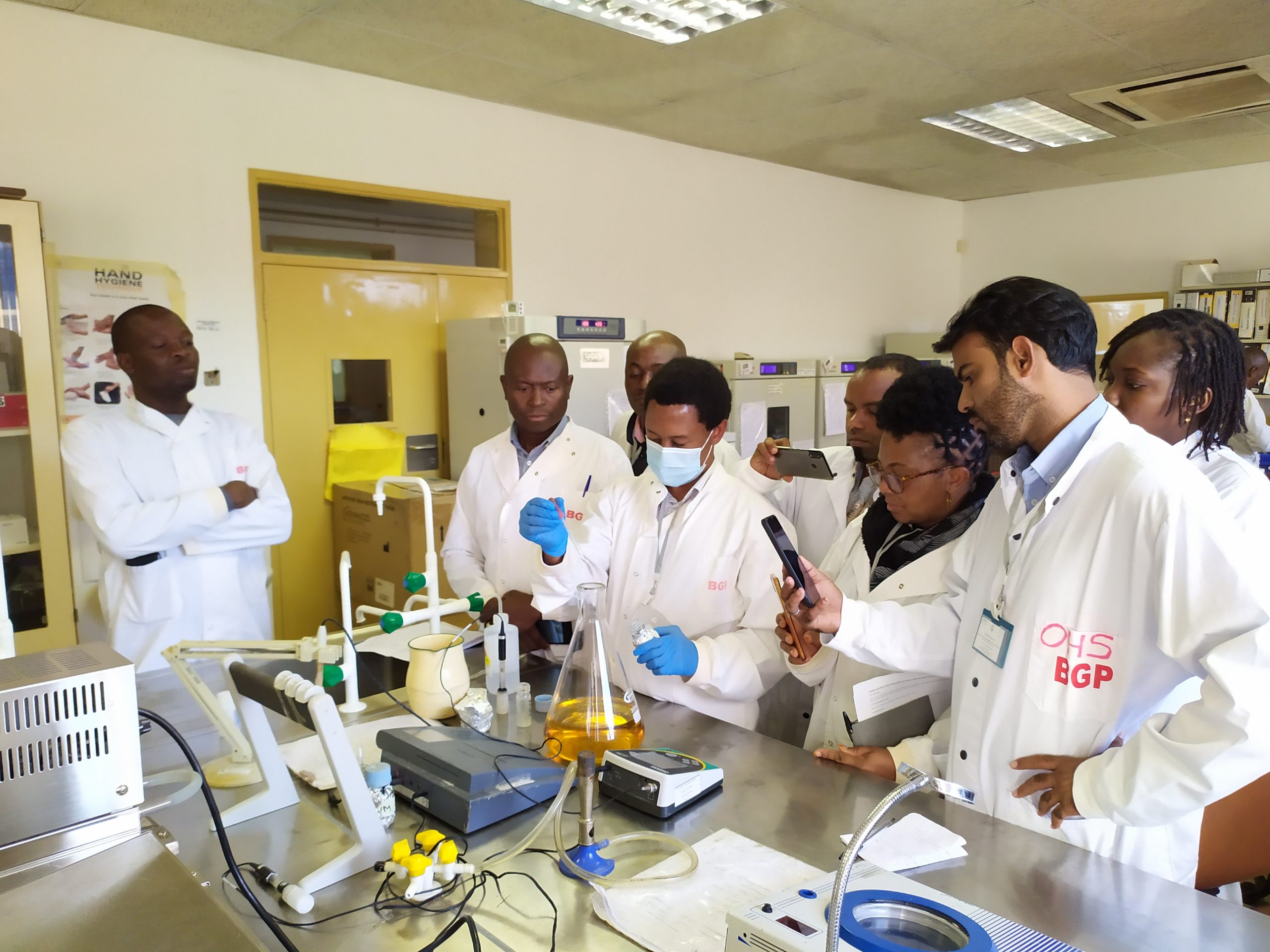 Laboratory training course "CBPP – CFT Antigen Production"
From 6 to 9 June, a training course on Contagious Bovine Pleuropneumonia (CBPP) took place at the Botswana National Veterinary Laboratory in Gaborone, involving laboratory staff from Angola, Mauritania, Ethiopia, Senegal, Tanzania and Zambia. The training was coordinated by the WOAH Reference Laboratories for CBPP in Gaborone and Teramo.
The training was focused on the production of antigen for the serological diagnosis, by means of the Complement Fixation test, of the disease and was conducted within the framework of the ERFAN (Enhancing Research for Africa) project financed by the World Organisation for Animal Health (WOAH) and of which the Institute is leader. The aim of the training was to transfer knowledge and skills to personnel working in veterinary laboratories involved in CBPP control activities, enhancing their diagnostic capacity.