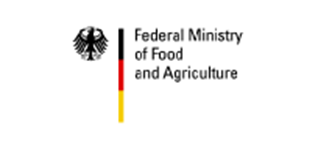 BMEL-Call for proposals: "Innovative Sustainable Production Systems"
With the title "Innovative Sustainable Production Systems", the German Office for Agriculture and Food (BMEL) published the fourth call for proposals within the funding instrument "International Research Cooperation for Global Food Security" on June 15, 2022.
The research call is directed at collaborations between German agricultural and nutrition research institutions and those in countries and regions that are severely affected by hunger and malnutrition.
In the light of a holistic approach to food systems, the focus of the call is on innovative agricultural production systems in Sub-Saharan Africa and South and Southeast Asia, which are adapted to the target groups and their natural environments. The demand-oriented results and solutions are expected to contribute to improved nutrition of the local population and to a sustainable use of natural resources.
he research projects should pursue a holistic, inter- and transdisciplinary multi-actor approach and work on practicable, transferable and sustainable solutions in the existing environment.
Short Proposals may be submitted until Wednesday, August 31, 2022, by midnight.
For more information, please visit https://www.ble.de/EN/Project-Funding/Funding-Contracts/International-Research-Cooperation/Research-Cooperation-Global-Food-Security/Call_Sustainable-Production-Systems.html?nn=8910902